My wife and I rarely go on vacation. And when we do travel it's either a very short drive to a neighboring state, a business trip she attends with me, or a family event we are attending. 
In late 2019, we decided we were going to treat just the two of us to vacation. I was up for anything and Julee wanted to visit Magnolia in Waco, Texas. We are fans of Fixer Upper, Chip and Joanna Gaines, their story, and their style for home design. So in January 2020, we booked flights and a hotel for Waco, TX, and were scheduled to travel there late March into the first week of April. 
Then Covid hit. The airline canceled our flight and so our trip was postponed. The airline credited our flight so once Covid settled down, we rescheduled the trip for June 2021.
Below is how we did Magnolia along with photos I took. All the photos are in black and white because black and white make everything look great and it pays homage to the black and white look so often seen through everything Magnolia does.  
I publish our experience in hopes it will help other's who haven't been to Magnolia before. I did some research before going, but I couldn't find a guide that really captured what I wanted to know. I probably will not answer all the questions a Magnolia virgin has, but I hope this helps.
A Trip Down South
Waco is an hour and a half drive from Dallas. Waco has an airport with a flight from Dallas. We opted to fly all the way to Waco. American Airlines flew us from our hometown of Boise, Idaho to the Dallas Fort-Worth Airport. From there we took a very short flight to Waco Airport. 
We arrived in Waco on a Sunday around 6:30pm. Our plan was to use Uber for all our transportation around Waco. On Sundays, there are very few Uber drivers around Waco. Another guy was waiting for Uber, too and at one point he had been waiting for our same driver, but he ended up finding a different one. Our wait was only 10 minutes, but it was a little worrisome for a moment. (And the car rental company in the airport had no cars available.)
Airbnb In Walking Distance to Magnolia
We opted for an Airbnb instead of a hotel. It was an apartment a block and a half away from Magnolia. The apartment had its issues, but the location was worth it. 
The Silos
The entire Magnolia Silos complex is about a city block in size. Then there are two annex buildings elsewhere in town: Magnolia Table and Little Shop on Bosque. 
We must have visited The Silos at an ideal time of the year because for the most part, the crowd was minimal. It probably helped that the world was still waking up from Covid. The two places that had significant lines were Magnolia Press coffee shop and Silos Baking Co. The coffee shop line was not always long, but Silos Baking always had a line. 
While the temperatures were in the mid to high nineties (which felt 10 degrees hotter), the locals told us that this was the mild time of the summer. So I guess we were lucky? Still, there was one point where my wife was sweating so bad, her makeup was running down her face. 
The first thing to do in the morning when arriving at the Silos is to hit up the Magnolia Press coffee shop. If you are not a coffee drinker like we are, then don't expect to drink anything here besides water or hot chocolate. There are some tasty baked goods and breakfast foods. We recommend the Bacon Cheddar Bake Trio.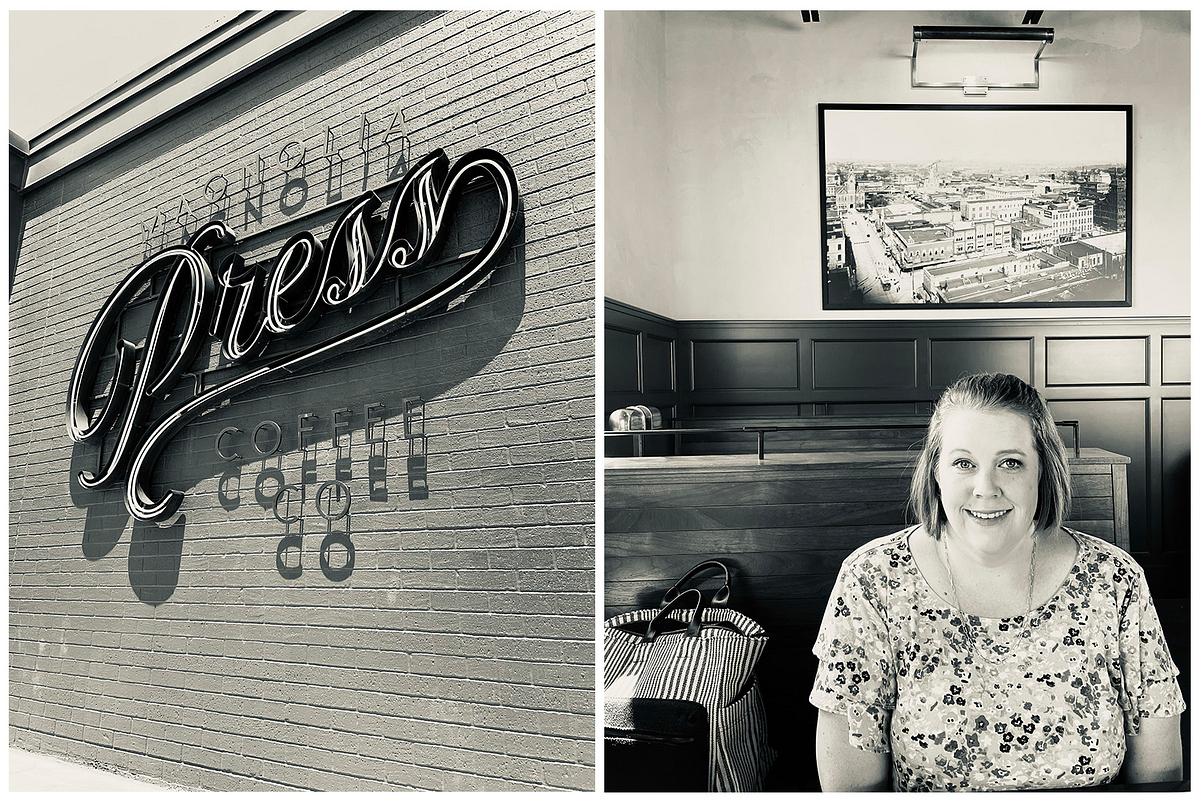 Attached to Magnolia Press is Magnolia Home so the natural progression is to check that out. Magnolia Home is their furniture store. The place is beautifully decorated and throughout the store are some different living room, dining room, and bedroom furniture displays. You can even choose from a variety of live plants to have shipped to your home. From any store at The Silos, if you spend over $100, shipping is free. Except for larger items like furniture, then shipping varies.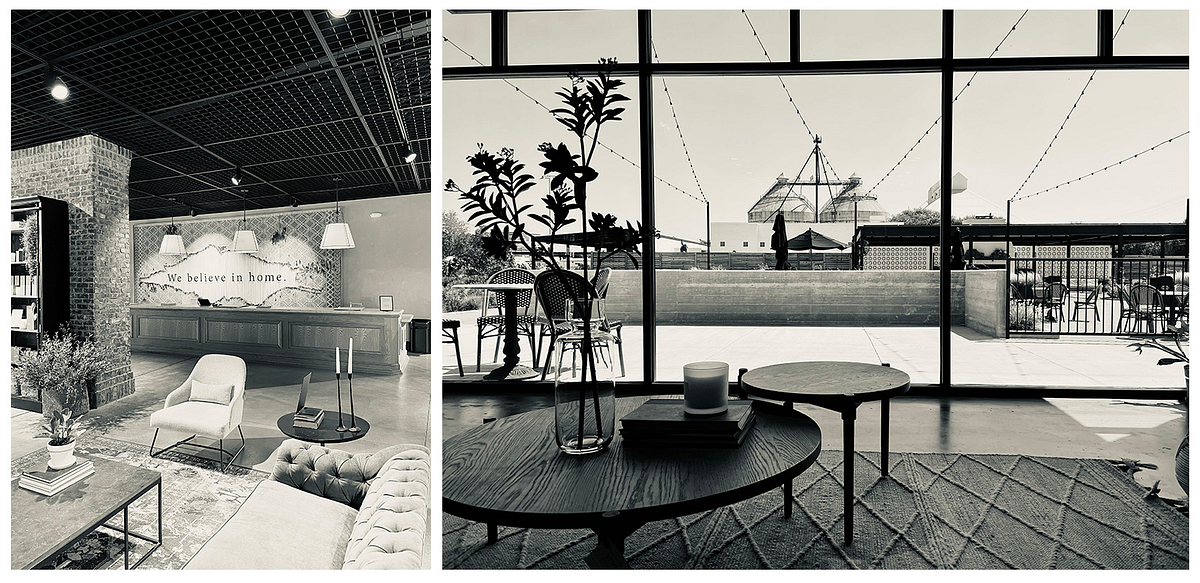 After leaving Magnolia Home, we progressed toward the two rows of little shops that faced a grassy open area (all the grass is actually fake turf). 
Okay, so let me remind you that I'm a guy and guys are not exactly the primary target audience for Magnolia. Magnolia is one giant shopping trip so if you hate shopping, then do it for your wife or significant other. They will appreciate you enjoying the experience and smiling through the continuous shopping saga. 
But fear not, there is a fair amount of things for guys and boys in the Magnolia shopping experience and I believe we can thank good ol' Chip Gaines for that. He's got our backs, dudes.
My two favorite shops at Magnolia are No.16 and Chapter One. No.16 has a variety of guy things including, baseballs, pennants, leather little footballs, camping gear, survival books, men's hair and skin products, records, tools, and more.
What's unique about Magnolia is that their products pair well with the analog life and Chapter One is a good example of that. If you enjoy the lost art of using paper and pen or the use of paper calendars and written to-do lists, then you have to check out this shop. Being a designer and artist myself, I love the feel of a leatherbound notebook.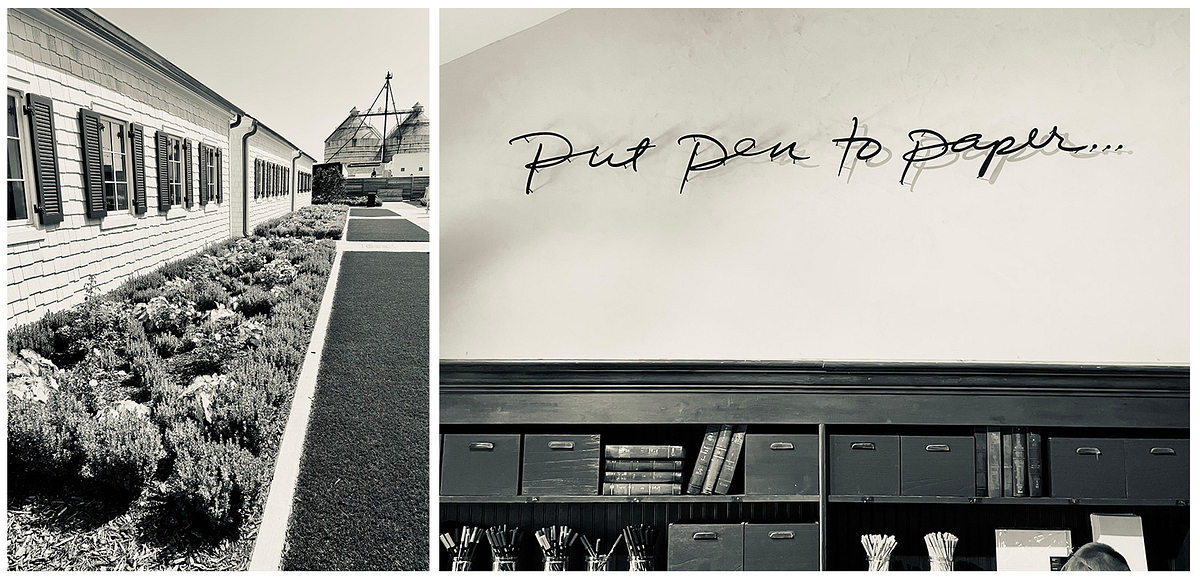 Other shops that were less interesting to me were:
Vie Bien Aimee - bath and body products
Juniper & Crew - baby and kids
Tried and True - bags and jewelry
Reverie - women's clothing
Seed & Supply - garden
Past the shops is an old church house. Much of the church was taken from the original church house and was beautifully replicated inside and out. The church inside is simple with several rows of pews and no signs of any denomination. Nonetheless, all churches should be treated with reverence and I felt like with this church many of the families that came into it didn't show enough respect for it.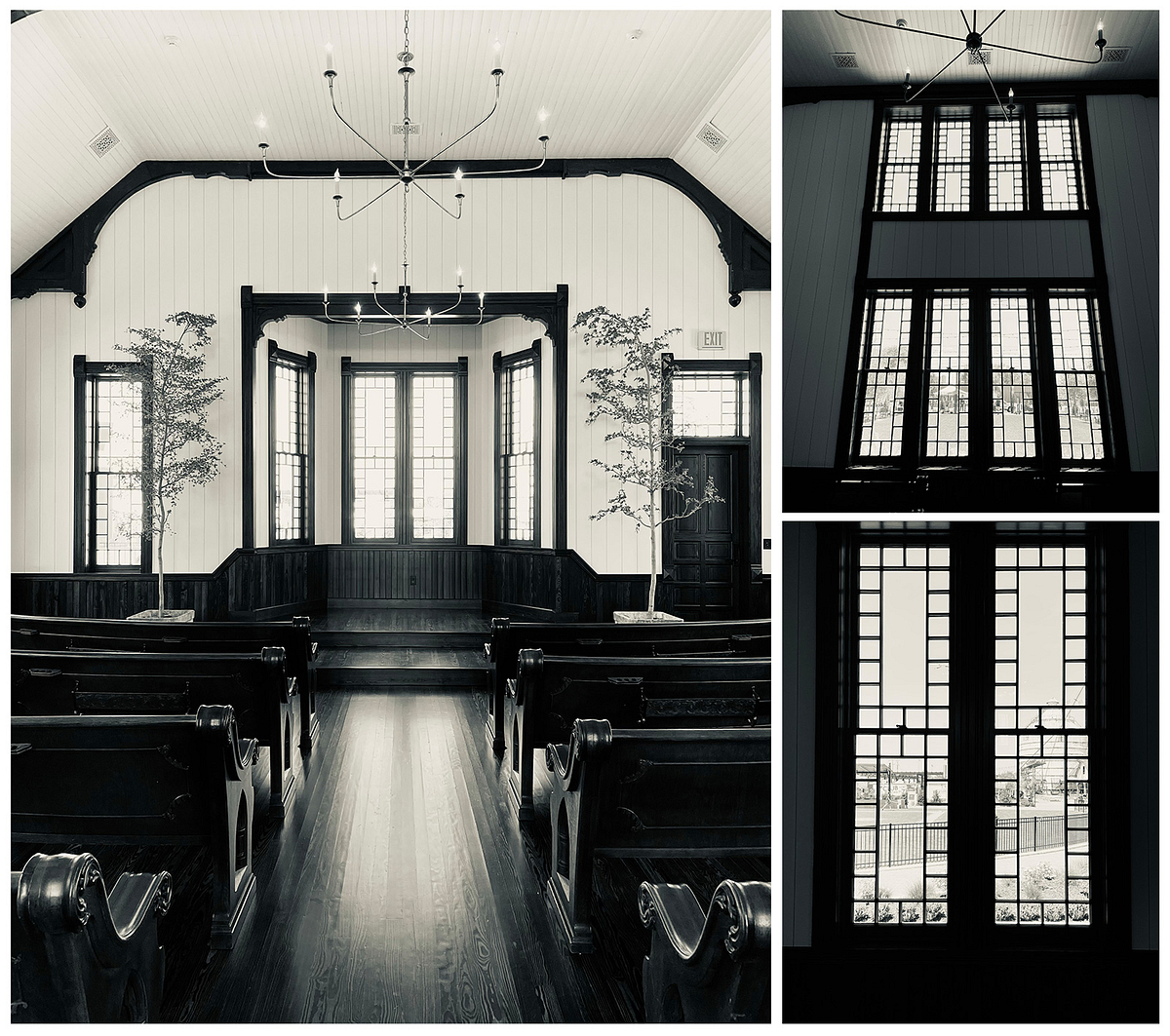 Beyond the church were food trucks, a concessions stand, and a Wiffle ball diamond. The food trucks had a variety of food from pizza to snow cones. I highly recommend stopping by Maggies and trying a maple brown sugar hand pie with the 'Drive-In Movie' flavored soda. 

Past the food trucks, we finally arrived at the silos. They are huge! (and rusty!) After snapping a photo in front of the silos, we popped into Magnolia Market. This store has a variety of kitchen supplies, decor, t-shirts, and much more.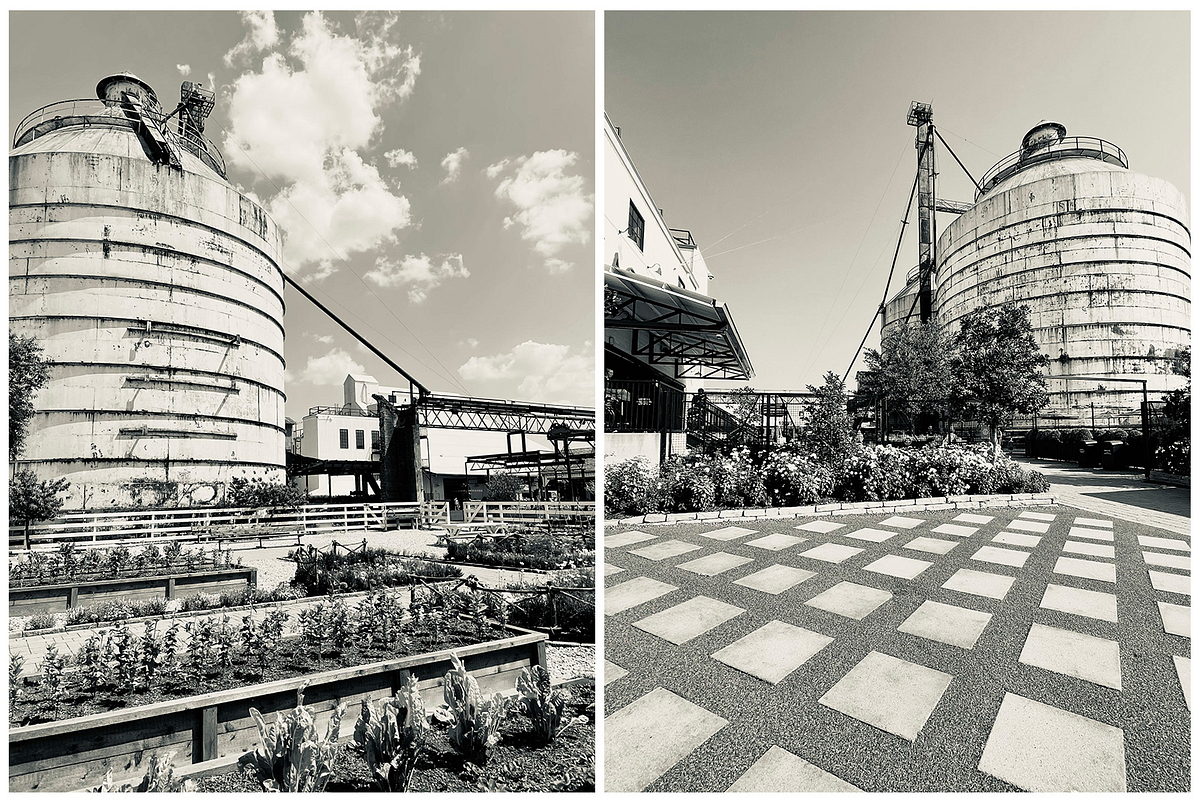 We spent a few days in Waco so we went back and visited Magnolia a few times over. One of the mornings we decided to take our turn waiting in line at Silos Baking Co. The good news is that you don't have to go to Silos Baking to try one of their famous cupcakes. There's also a Silos Baking food truck that sells a couple of flavors of cupcakes and other baked goods. 
But we wanted to see inside the bakery. The best time to go is when it's the least hot outside so we went in the morning (but it was still hot!).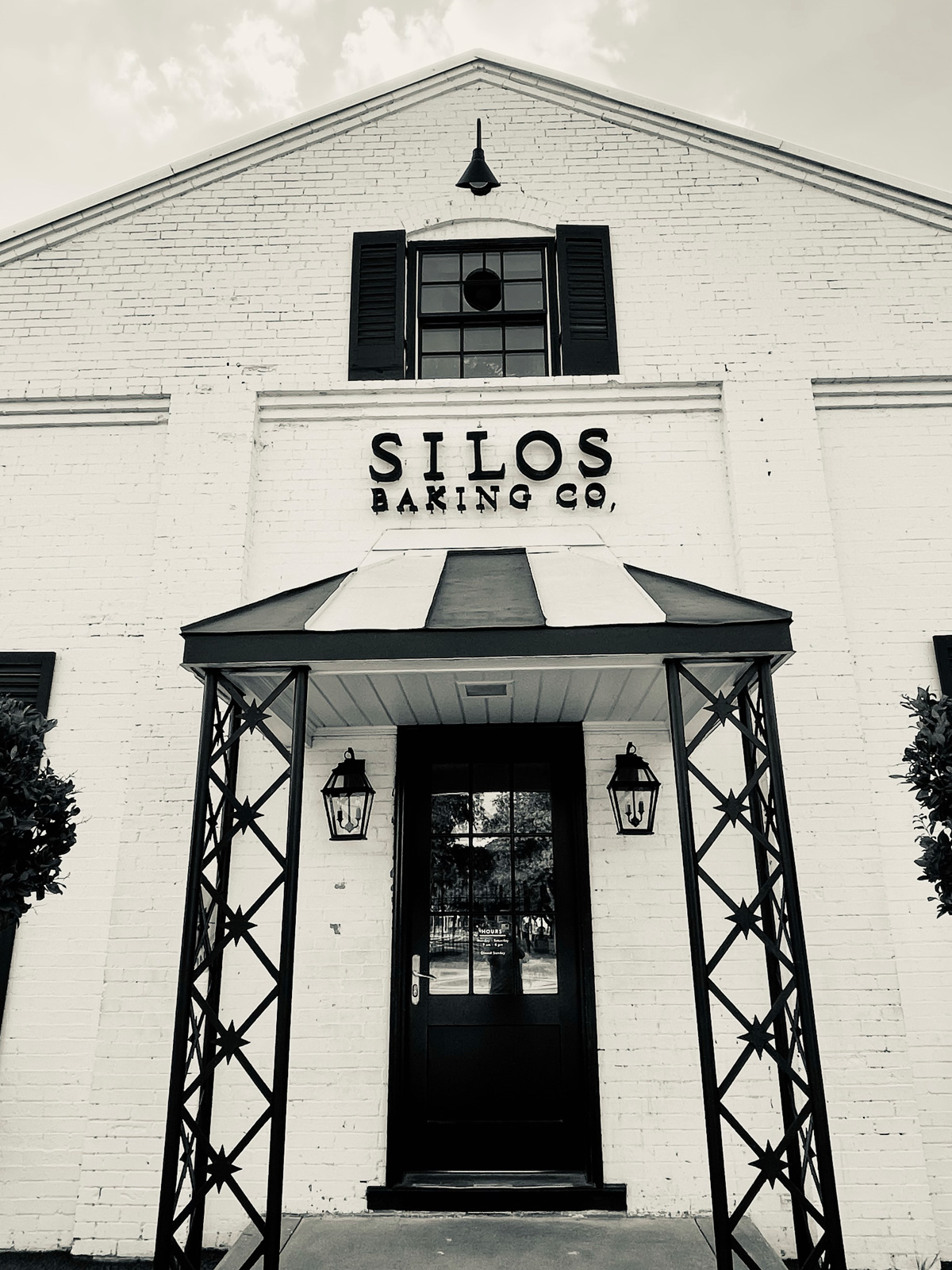 Magnolia Table & Little Shop on Bosque
We found out too late that Magnolia Table accepts reservations 30 days in advance so naturally, the next 30 days were full. But we got lucky anyway by going right when they open at 7am. We waited in line for maybe 15 minutes and then waited for a table for another 15 minutes. 
The food at Magnolia Table was great! And the fresh breezy feel of the place was nice. We had their lemon lavender donut holes, the biscuits with strawberry butter, and for fun, we ordered the butter sampler that included 4 different kinds of butter--all very good. 
Little Shop on Bosque is just a few miles from the Silos. This was Magnolia's first store back in the day and now acts as their discount and clearance center.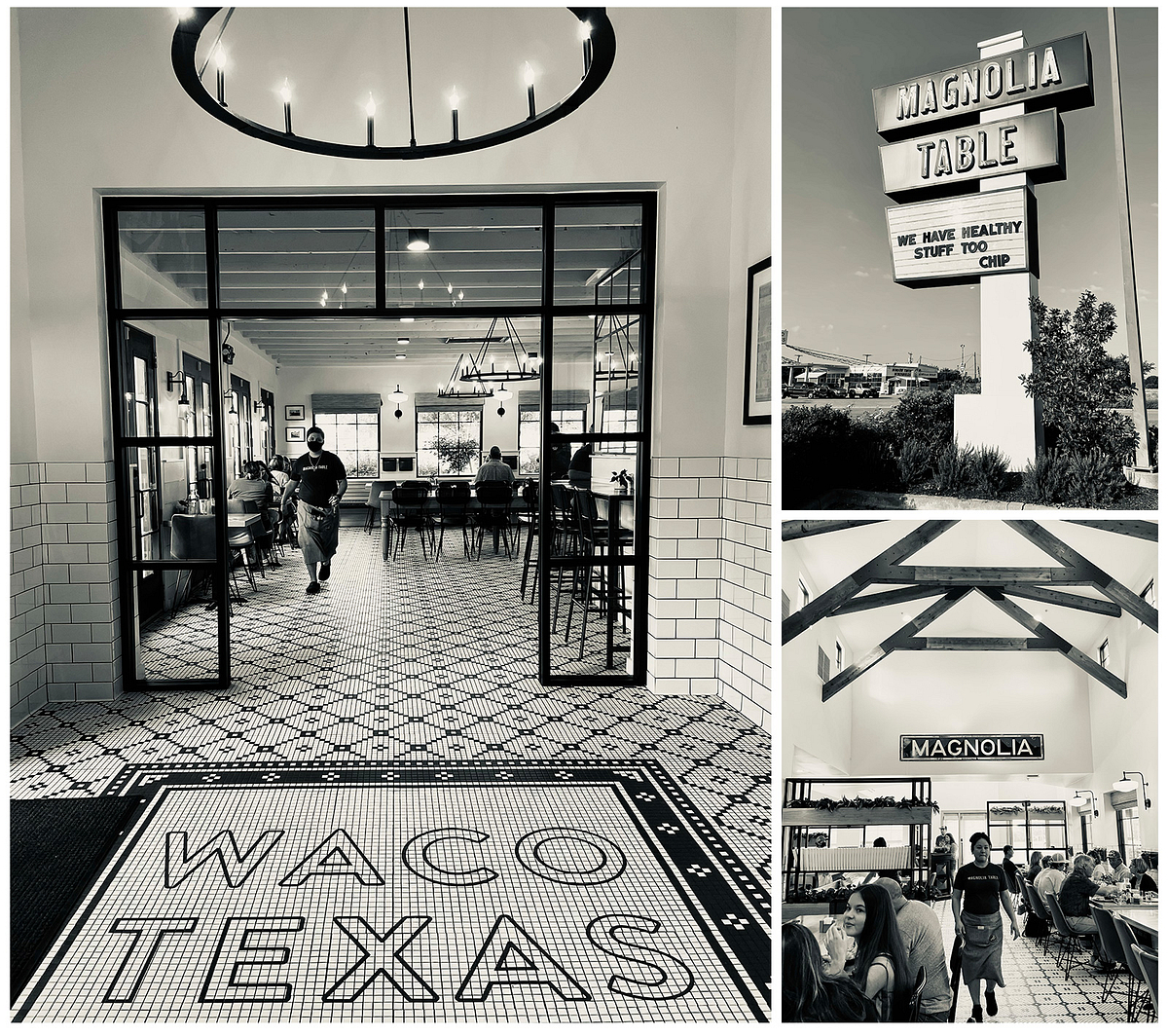 Waco Tour
We recommend taking a tour of Waco. We booked with Brazos Tours. We boarded a van with two other couples and a tour guide. She took us all over Waco and talked about its history. She also stopped in front of various houses from Fixer Upper. We stopped and shopped at Harp Design Co. We stopped in front of a few buildings recently purchased by Magnolia for further expansion. The owners of this tour company bought one of the Fixer Upper homes so we were able to stop in and look around up close at the kind of craftsmanship and beautiful design done on the show. 
Dining in Waco
There is a lot of places to dine in Waco. 
I highly recommend trying the coconut shrimp at George's Restaurant. Hecho en Waco is just a short walk from the Silos. Twisted Root Burger was ok. I didn't try their root beer and I could tell the place was a dive for college students. We went at lunch so it was pretty dead. We Doordashed Raisin' Cane's Chicken Fingers. I loved it, but my wife was not that impressed. 
This has been only my second time in Texas. The people we encountered, mostly Uber drivers and other service people, were great. Most seemed to be a few notches more hospital than in other places I've been. There were a couple encounters where you could tell the person had no interest in showing customer service, but that's to be expected. 
If you are looking for a chill vacation and some Texas culture, I recommend Waco.